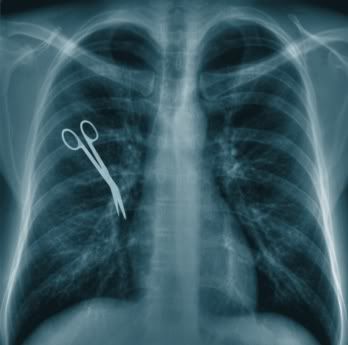 Have you been asked to pay too much or declined for life insurance due to a high risk medical impairment?
Don't give up! 
At Huntley Wealth Insurance, we specialize in delivering high risk life insurance approvals at affordable rates for difficult cases.
In this article, we'll explain the key to getting "tough" cases approved, and show you some of the best ways to save money on life insurance to make your policy more affordable.
The Key to High Risk Life Insurance Approvals
Some insurance companies are more lenient on certain health issues than others.
Finding approvals at low premiums is all about knowing who the best high risk life insurance companies are, and which one is right for each particular case.
One important note to make here:  You need to use and independent insurance agency, like us.  If you go directly to a company like Met Life for a quote, they won't have access to multiple companies, and could drastically reduce your chances of an affordable approval since you are somewhat "stuck" with them.
We have had success with multiple high risk life insurance cases such as:
Heart attack survivors,
people with diabetes type II,
marijuana smokers
And I mean we've insured them with traditional coverage, not that overpriced guaranteed issue life insurance!
We have also helped folks with epilepsy, pacemakers, on medication for high blood pressure or cholesterol, pregnant women, and people on medication for anxiety, depression, or bipolar disorder.
More Impaired Risk Life Insurance Resources:
If you've been declined or are paying too much for life insurance and are considering giving us a shot at helping you, please read the following articles so you understand our process and the success we've had.
Types of High Risk Life Insurance Explained
Many people think they're going to pay out the nose for life insurance simply because they take a blood pressure medication.
Not true, usually.
The truth is that some medical conditions have little to no effect on your premium, while others affect the price more substantially.  Here are a few examples of where certain medical issues fall in the spectrum.
Examples of Minor Medical Issues:  (In most cases, these have little to no impact on your premium.)
Mild Anxiety or Depression
10-20 pounds overweight
Examples of More Serious Medical Issues:  (May be approved at a Standard rating, in most cases.)
History of Heart disease or Cancer
Mild Stroke
Examples of High Risk Medical Issues: (May be approved as highly rated case, costing more than an average policy.)
High Risk – Hobbies, Driving History & Travels
Then you have your non-medical high risk cases, where we also specialize.
Why is this important?
These are your high risk life insurance individuals who may work in a hazardous occupation, or have dangerous hobbies, such as motorized racing or sky diving… and they too tend to have to pay higher premiums than the average Joe.
We've also helped people with DUI's or multiple speeding tickets.  Plainly stated, we are the BEST solution for term and whole life insurance for people with medical impairments or taking medication, or any other high risk factors.
3 Steps to Approval on High Risk Life Insurance Cases
Call Us OR Fill out the "Pre-App Plus Questionnaire" – our proprietary questionnaire, extensively covering your medical history (Also includes questions for cases that you are high risk due to occupation, hazardous hobby or activity, poor driving history, etc).  You can download this form HERE and fax it to us at 619-393-0370, or call us at 877-44-EZ-INS (877-443-9467) and complete the Pre-App Questionnaire over the phone.  The more we understand your medical condition, the better armed we are for step 2.
We Shop Your Case – Ever sell a house?  The more bidders, the better, right?  Same thing goes for high risk life insurance shopping.  In Step 2 we write a detailed health bio about you and send it to up to 30 life insurance companies.  Their underwriters review the details and get back to us with what's called a trial offer.  Whichever company has the best offer typically also has the best price, so that's how we know which company to apply with.
Pick the Best Option – Apply to the insurance carrier with the best trial offer and attach the trial offer to the application.  The company is somewhat bound to the trial offer unless they find out new information during underwriting.  Please note that if you can't qualify for life insurance through traditional underwriting, you will likely qualify for our Express Issue Whole Life plan.
5 Savings Tips with High Risk Medical Issues
Even if you are able to get approved, you still might want to save some money to make your premium more affordable.
Here are 5 tips we suggest for massive savings:
Lose 3 Lbs – Save 25% on Life Insurance – Many people could be just a few pounds away from "fitting" into a better health class.  Insurance companies have max weights for each height, and you might be right on the line or close to it, where just losing a few lbs could save you 25% on life insurance.  In addition, you'll be amazed how much better you can do on your lab results by just eating better and exercising for just a couple weeks.
Buy more than 1 policy – You can actually save 10% to 30% by buying multiple term policies and staggering their maturity dates.
Don't buy No Exam policies – a lot of people looking for high risk life insurance think they can "trick" insurance companies by getting a policy without an exam.  Don't try it.  You'll still have to answer questions on the application about your health, so they'll find out anyway, and no medical exam life insurance policies tend to charge 30% to 100% more on average, than a policy that requires an exam.
Choose an Annuity Payment Death Benefit – You have heard that life insurance pays a lump sum death benefit.  Did you know you can save 10-30% on life insurance with some companies by setting up the death benefit to be paid out over 10 years or more?
Always use and Independent Agent – As stated above, we independents can save you thousands because we know which carriers will offer you the best rates for you particular health issue.  In other words, don't use agents from State Farm or Farmers who can ONLY sell products from their OWN carrier.
Also download our FREE ebook, which describes these strategies in more detail: "5 Tips for Massive Life Insurance Savings"  
Guaranteed Issue Life Insurance
For most people with pretty standard health issues like:
diabetes
history of stroke
history of heart disease
… you can get high risk life insurance quotes by using our quote form on the right or clicking here for our free quote page.
Simply set your health rating to "Standard" or "regular".  This will give you an idea of what someone pays with an average life expectancy.  Depending on your health condition, you might expect to pay roughly double to triple that rate.  It's best to call us to confirm.
However, you may not qualify at all for traditional life insurance coverage, and may need to buy guaranteed issue life insurance instead, which covers you EVEN IF you currently have cancer or any other terminal condition.  Call us for a quote at 877-443-9467.
Call Us for a Quote Today!
Your other option for quotes on high risk life insurance is to call us at 877-443-9467, where you may obtain an accurate, confidential quote by phone.
If you have any questions, call us at 877-443-9467, and we'll be happy to help.