If you're an individual who is looking for life insurance coverage for a long period of time, you may be wondering if 30 year term life insurance is a good option.
Or perhaps you're just looking for some simple explanations or sample quotes.
… either way, we've got you covered!
In this exhaustive 30 year term guide, we'll explain who needs this coverage, the pros and cons of long terms, and where to find the best rates and companies.
Quick Guide to 30 Year Term Life Insurance
I. 30 Year Term Explained
Term life insurance with 30 year level premiums spreads your average annual premium out over a 30 year period.
As you get older, the cost to insure yourself increases, but if you select a 30 year level term you pay the average premium for those 30 years.

It's the opposite of what happens with your automobile or health insurance premiums. Rather than increasing every year,  your premiums stay fixed for the duration of your term.
What Happens at the End of the Term?
Once your 30 year level term has come to an end, your policy doesn't necessarily expire.
Most term policies will provide coverage for your whole life, typically to age 95 or 99. The problem is after the 20 or 30 year term life insurance period has passed, your pr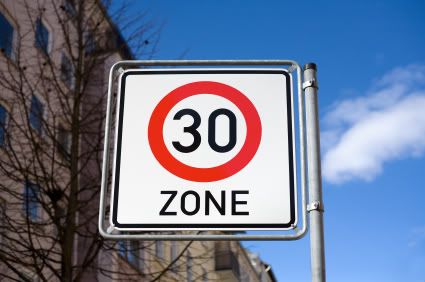 emiums are no longer fixed and level.
Instead, your premiums will increase.
At this point, you have a few options:
You may continue paying at the increased rate each year. This is known as renewable life insurance.
You may be able to convert the policy to universal life or whole life insurance, which provides guaranteed coverage on a permanent basis.
If you are still healthy, you might replace your current 30 year term insurance with a new 10 or 15 year level term policy. You would have to provide evidence of insurability, even if you purchased it from the same insurance company, as this is as a brand new policy.
II. 30 Year Term Life Insurance Advantages & Disadvantages
Advantages of 30 Year Term:
Your premium is fixed during your term. It can't increase, even if you get cancer or have a heart attack.  The premiums you pay are higher than 10 or 15 year term because you're locking in for a longer period of time. At the end of the day, there is a higher chance of death over 30 years.
After the 30 years, if you don't die, you may still convert the policy to Universal Life with no proof of insurability.  This benefit could save you thousands of dollars by functionally allowing you, regardless of health issues, to keep a policy that you wouldn't be able to purchase otherwise. Not all life insurance companies offer conversion on their term policies.  Primerica is one example of a company that doesn't allow it. Be sure to find out if your company does. All of the policies I sell have the conversion option.
30 year term life insurance typically costs half that of a universal life policy, but still provides long term protection.
Disadvantages of 30 Year Term:
It's a bit more costly than lesser terms. Also, if your term expires and you still need coverage, the renewal rates are typically astronomical.
Poor conversion options. Be sure to check the conversion options when you go to purchase a term policy and think there's a chance you'll convert the policy at some point. If you can only convert it to a whole life policy, I'd pass. I'm not a fan of whole life insurance. It's overpriced. Typically twice the cost of a guaranteed universal life policy that also covers you to age 100. But, back to my point about term and conversion. You should buy a policy that will allow you to convert to ANY of the company's permanent products. The problem is, if you go to convert 25 years down the line, the company may not still be offering a low priced permanent product. This may force you into converting to a high priced whole life policy. The bottom line is: If you think you may need coverage for life, carefully compare a 30 year product with good conversion privileges to Guaranteed Universal Life to age 100.
III. Who Should Buy a 30 Year Term?
That's simple. Anyone in their 20's or 30's should probably buy 30 year term, since they almost certainly have 30 years of work left in their career. Life insurance is primarily purchased to replace lost income, so think about how long you expect to work. However, it's possible even if you expect to work for another 30 years, that a shorter term would be suitable.
Pro Tip
To save money, you might look into laddering your policies and instead of buying one big 30 year term, break up the coverage into two policies, a 30 year and perhaps a 10 or 15 year term.
Say you're 32 years old, have a 15 year fixed mortgage and are contributing the maximum amount to your 401k and IRA annually. If you think about the balance sheet 20 years down the line, your investments will be worth more than ever and debts worth less than ever.
A 15 or 20 year term could be the right choice for you, but keep in mind, it's a bit risky to cut the term, because you never know if you'll reach all your planned financial goals.
A lot of our clients tell us they want coverage to protect them during their working years, or long enough to cover a mortgage.  Others want coverage for the rest of their lives, but simply can't afford it.
Later Life Guaranteed Universal Life vs 30 Year Term 
What if you are a 55 year old, healthy, non-smoking male who needs $500,000 of coverage, and would like to be covered as long as you live?
He isn't covering debt or anything in particular… just one of those people who wants to leave some cash to his family regardless of when he passes away.
The only way to guarantee level premiums and a level death benefit for life is by purchasing a whole life or universal life policy with a guaranteed no lapse rider. The less expensive of the two is a guaranteed universal life policy.
Guaranteed Universal Life premium – $448 per month
30 Year Term premium  –  $263 per month
Why Does a 30 Year Term Make More Sense for this Man?
Firstly, the most obvious reason is the savings in premium.
Secondly, it's going to cover him on a guaranteed basis to age 85.  According to the World Life Expectancy chart, the average 55 year old male in the U.S. will live to 80, so the term policy will still be in force for the average person, with 5 years to spare. A good rule of thumb is if you're 55 or older and get rated at Standard or worse, the odds say a 30 year term will cover you throughout your life expectancy.  If you get a preferred rate, though, you may outlive the policy.  Of course, if you're younger than 55, this is not necessarily applicable.
Thirdly, outliving the policy may be a chance you're willing to take.  In 30 years, you could take the savings from not having purchased a permanent policy and invest them, saving up quite a nest egg for your beneficiaries.
Finally, with most term policies, you have the ability to convert to a permanent policy up to age 65 or 70. So even if our applicant chose a 30 year term and later decides he needs a policy that covers him the rest of his life, he can convert without evidence of good health.
What About Shorter Terms like 10 or 20 Years?
The advantage to buying shorter terms is they provide a lot of coverage at low cost.  You should compare the cost of a shorter term when considering A 30 year term.
If you are a prudent person and are investing for your future and paying down your debts, it's very possible that you won't need coverage 10-20 years down the line, in which case a shorter term with lower premiums would be perfectly adequate.
IV. Recent Cancellations of 30 Year Term & Why Now is the Time to Buy
Recently, two major insurance carriers, Genworth and VOYA/Reliastar, have discontinued their lines of 30 year term.
*Update as of 3/1/16 – In fact, Genworth has now completely exited the life insurance market.
VOYA also cancelled their 25 year term. The problem is that state governments mandate higher cash reserves for policies with longer guarantees such as 30 year term and guaranteed universal life than they do for shorter duration policies such as 10 and 15 year term.
Combine that with my own experience speaking to regional marketing representatives who all tell me how inexpensively priced their 30 year term policies are and how they don't make any money on them.
The Writing Was and Is On The Wall
Other life insurance carriers in similar cash binds may either discontinue their products or increase premiums.  I suspect we will see more of both in the near future.
Therefore if you are interested in a longer period such as a 20 or 30 year term, you might want to consider locking it in now.  I doubt all the carriers will discontinue their longer term products, but as some very competitive ones have already exited the market, available policies could dwindle or costs could increase for the carriers who remain the long term market.
Don't Worry If You Have a 30 Year Term Policy
If you already own a 30 year term policy, don't fret.  Any discontinuations companies make will not affect policies that are already in force.
V.  Savings Tips & Best 30 Year Term Companies
The best saving tip, regardless of the type of life insurance you're interested in, is to compare prices using a knowledgeable independent agent.
We have access to multiple companies' 30 year term policies.  So let's say you have a health issue like high blood pressure or cholesterol, diabetes, or a history of heart conditions. Some insurance companies might penalize you more severely than others. You need to go to an independent agent who can assess your case and help you apply to the 30 year term provider that will treat your condition in the fairest manner possible.
Other key savings tips are to:
Consider taking an annuity payout instead of a lump sum. This means the benefits are paid out over a period of time instead of in one lump cash payout and can save you 5% to 30%.
Split up a 30 year term with a lower length term like 10 or 20 years – this way you can ladder your term maturities so you have the exact amount of coverage you need when you need it. This can save you saves 10% to 25%.
Which Are the Best Companies
We represent over two dozen companies that have a 30 year term offering.  I've included a few of them below, along with their product name:
MetLife – Guaranteed Level Term 30
Prudential – Term Essential 30
Banner Life – OP Term 30
Transamerica – Trendsetter LB 30
Protective – Custom Choice UL 30
SBLI – T-30
United of Omaha – Term Life Answers 30
American General (AIG) – Select-a-Term 30 Year
… and many more.
Who is the best/cheapest 30 year term carrier?
Assuming you are in perfect health, the best rates tend to come from United of Omaha, Banner, SBLI, and American General.
But that's assuming perfect health…
As I stated above, it's not so much about flat pricing as it is about which company is willing to give you the best health rating.  Be sure to get a quote from an independent agent like us  for the best possible deal!
VI. No Obligation 30 Year Life Insurance Quotes
Do I even have to say it?  If you've been on the fence about buying life insurance, get it now.  You'll never be younger or healthier than you are today…and longer term life insurance policies may never be as widely available or inexpensive as they are right now.
For an instant quote, use the form on the right.
Just fill in the fields and your quote will appear on the next page. Simple, easy, and quick 30 year term life insurance quotes.  Or feel free to give us a call at 877-443-9467.
*Written by Chris Huntley. Huntley Wealth Insurance and its representatives do not give legal or tax advice. Please consult your own legal or tax adviser.